I've been a garage sale-aholic for a LONG time! My hubby feeds my addiction....he goes with me :) We both love old things, things that don't have to be perfect, might need some repair or a lil paint.
THANK GOODNESS....
my house would be in big trouble if it did.
We have found some awesome things....here is one of our best.
Glass and metal medical cupboard from a local dentist's office.
Last January Amy at
Whisperwood Cottage
drooled all over her.....here she is dressed for Christmas. Click on her blog name to read about it.
She is rather pretty.
I never realized how difficult she is to photograph though....all that glass sure likes to reflect all that light.




On top of that medical cabinet are some more garage sale finds. As long as you are patient and have a mental list of what you would like...well, this is what you can find and you don't have to pay antique store prices :)
The fan and typewriter ! The little urn and vase...course they weren't red when I spotted them. Add a little Rustoleum spray paint in Colonial Red and black glaze and ta, da... they fit right in. The aqua vase had a little spray paint too. Wouldn't want it to feel left out. Don't stand still too long in our house, you might get some spray paint on you!

Even the door trim boards ....found many years ago at a garage sale, fits in....I stenciled America on it....it moved with us.

 Right beside the cupboard is a bench I found last summer. I had been to their sale the year before. They had cute things, but more dollars than I usually spend. BUT last year they were moving....YEAH for me. The prices were REALLY good. I bought this bench (he talked me into it, he was sitting on it in the driveway).
A new cushion cover and pillows were added .....she was dressed in some really bad blue.



 In my craft room is a cupboard that the gentleman built for his parts, nuts and bolts, and stuff---40 years ago. The drawers were painted this awesome green, labels, and METAL, the inside of the drawers are metal...fantastic! the fronts are wood! $10....yep ten dollars! Now, it was just plain old plywood around those neat drawers, so I painted it black. AND yep it had a couple drawers missing. I cut some 1/4 inch plywood and made shelves, painted black and you would never guess they aren't supposed to be that way.
It holds a ton of crafty things ;)

AND as we were loading up, she took us in the garage, emptied this and GAVE it to me


It originally was a display for seeds. He used it for garage storage. It had some battery goo on it and nails sticking out....little cleaning and hammering....it's absolutely perfect for craft paints!!
At another sale was this beauty. I painted it and turned it upside down.... it was homemade, supposed to sit on the floor. Yeah, I have it hanging on the wall....more craft storage :)
Let's move to our bedroom....let me introduce you to Smoke....

1. blue glider----$10, just needed some welding.

2. blue chairs---so long ago, the coat of paint I gave them is peeling off--PERFECT!

3. potting bench---FREE! it was the end of the sale :) it's a homemade workbench that I added the wooden crates too (different garage sale) and a broken screen door.

4. orange stool---yeah, it wasn't for sale, till I talked her into it ;)

5. white urn, wire shelf, window, flag, wooden door (I made the sign out of it.) , some plants, and more!
Notice the metal piece by the glider. I got her two years ago when Amy from Whisperwood Cottage was in Oronoco, MN!

Bringing Smoke home...I told ya she was rough, didn't I?....she was in a fire after all.
That little picket fence jumped in the truck too. She lines my flower beds now!
And here is this beauty still sitting in her former garage sale...waiting to come home with me....but look at the stuff that needed to be moved out of her!
Come RAIN or snow or sunshine...ya better be ready to look for your find.
Hugs from Iowa,
Michelle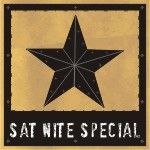 I'm joining a "Newbie Party" cuz I can!
Click here to visit the party! at Debbie-Debbiedoos.